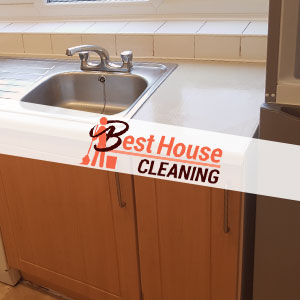 Our cleaning agency in East London offers professional end of tenancy cleaning in any kind of houses. You need only call us so we can discuss what you want and we will deliver. Our professionalism is well known around town and our clients can speak for our work.
We understand that this is a hard job to on our own so we offer you the best solution there could be.
This type of cleaning is hard for just one person without any special equipment. Just imagine how much time you will save by hiring people who do this for a living!
When you live somewhere on rent you are expected to tend for the place as if it were your own. When you have to leave the premises you are expected to leave it as you found it and that means a lot of hard work cleaning it.
End of Tenancy Cleaning
Price
Studio Flat

from £

79

One Bedroom Flat

from £

137

Two Bedroom Flat

from £

159

Three Bedroom Flat

from £

181
All the places that are so hard to reach have to be spotless and that requires much time and energy, which we can save for you at the best prices! Our professional cleaning agency offers you the best cleaning services at the best prices with the best results in East London. We are one phone call away.
When you have to change your accommodation you need to clean the whole place. Not just the floor and the dusty furniture, but every little corner in every room.
What is included in our End of Tenancy Cleaning
Kitchen, bedroom and other living areas
Throwing away any expired food and drinks
Cleaning all kitchen appliances (inside and out)
Degreasing surfaces
High and low dusting
Removing limescale, mould and hard water stains
Vacuuming area rugs and carpets
Sweeping and mopping floors
Emptying trash bins
Vacuuming upholstery
Wiping doors and their tops
Wiping door knobs and handles
Removing cobwebs
Wiping picture frames, lampshades, light fittings and light fixtures
Cleaning radiators, baseboards and window sills
Washing windows and mirrors
Polishing sinks and taps
Cleaning behind and under furniture
Bathroom
Sanitising and disinfecting toilets, bathtub and/or shower
Removing mould and mildew
Removing limescale, hard water stains and hard water stains
Dusting all surfaces, including shelves, drawers and cabinets
Removing cobwebs
Emptying trash bins
Sweeping and mopping floors
Vacuuming area rugs
Washing mirrors and windows
Descaling the showerhead
Polishing sinks and taps
Most of the people rely on their own capabilities but if there is someone who does this for a living and they are one phone call away from helping you out, wouldn't you call them?
In East London there is a cleaning agency which offers professional end of tenancy cleaning services and the best cleaners in the business. You can save yourself all the dirty work you only need to pick up the phone and call whenever you need help!
Most of the people rely on help from friends and family when it comes to changing homes and cleaning the accommodation after moving everything out. The truth is it is exhausting and this is why we offer you professional help.
Testimonials
Thanks to this company, I was able to collect my security deposit in full. The housekeepers performed the move-out cleaning for me and did a wonderful job. Every bit of the house was spotless and clean. The best end of tenancy cleaning service in town!
I have no words to describe how thankful I am for helping me do the move-out cleaning. Your housekeepers deep cleaned the whole apartment and made sure that all traces from my dwelling were gone. Such an efficient end of tenancy cleaning service.
I used this company's professional end of tenancy cleaning service twice and I have to say that these guys know no failure. They work so hard and know how to make any property spotless. I highly recommend this service.
The professional end of tenancy cleaning service of this company is just perfect. I have absolutely no remarks. Everything was done to high standards and with my requirements in mind.
The cleaning agency in East London offers the best end of tenancy cleaning there are because we have many years of experience and loyal employees who clean as if they are cleaning their own home. Save yourself the trouble and find your solution with one phone call. We are the best and we can prove it.