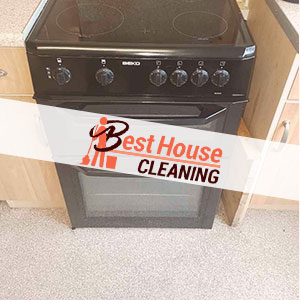 If you want your oven to be always in good working order you need to clean it deeply at least twice per year.
Now in East London there is a solution for everyone who doesn't know how to make their greasy oven clean and sanitised again. For years already we deliver to our customers a dip tank oven cleaning that removes absolutely all dirt and food deposits from all kind of ovens.
 
We are a reliable and serious company with vast experience in the field of cleaning. Thanks to the hard work of our competent cleaning technicians, we have earned the trust of hundreds of people.
What is included in our oven cleaning
All removable components are taken from the cooking appliance
The removable parts are cleaned in a dip tank
The door is also removed so that it will be easier for our technicians to clean everything inside the appliance
The roof is also cleaned
The oven is rinsed, reassembled and polished
Our magnificent oven cleaning services are suitable both for domestic and commercial need and you can take advantage of them 7 days per week.
Meticulous oven cleaning services in East London
 
With us you don't need to worry about quality because our skilful technicians use specialised cleaning methods and strategies, which allows them to clean every single part of the oven. The high results of their job can't be achieved with domestic cleaning tools. In our dip tank oven cleaning is included pre cleaning inspection, stripping out the appliance, comprehensive cleaning of every component and assembling of the oven.
Why are we are the right company to contact?
Our prices fit every budget
We are open 7 days per week
We can assist you quickly everywhere in East London
We use only eco friendly cleaning materials
Our call centre representatives are always available to assist you
Give us a chance and experience the pleasure of cooking in a clean oven again. It doesn't matter if you have a single, a double oven, a range or an Aga oven, we know how to deal with all of them.
Testimonials
I have never seen our oven so sparkling clean except for the day when we bought it. Your technicians did an amazing job cleaning the oven! Thanks for the help.
Wow! I could not believe my eyes when I saw the oven. It looks amazing now and it is all thanks to your professional technicians. They did not miss a spot and now it looks as good as new. I highly recommend this oven cleaning service.
The best oven cleaning services in the area. The technicians always arrive on time and bring the necessary equipment. They just do not know what failure is. I will definitely use it again.
I know I can always count on this company and their oven cleaning service because their technicians have never disappointed me. The outcome is always satisfying – not a single trace from grime, grease or food leftovers.
Our main priority is to deliver a service that corresponds to the needs of our clients completely, therefore, we carefully choose the cleaning experts in our team. For your piece of mind, all of them are professionally trained and supplied with the most modern cleaning equipment.
They have excellent communication skills, so don't hesitate to share your desires with them.
 
Everyone who needs a hand with the cleaning of their oven is welcome to contact us. Our diligent technicians operate through East London and one of them will be in front of your door exactly when you need him. We are waiting for your call!